Lark Holds the Key
It's the third day of summer vacation, and Lark's halmoni—that's Korean for grandmother—has promised to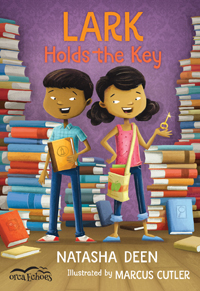 take Lark and her twin brother, Connor, to the library. Only trouble is, they arrive to discover that the town librarian is missing her key to the library. Lucky for her, Lark just happens to be a budding private eye. Can rookie detectives Lark and Connor solve this mystery and recover the lost key? Lark Holds The Key is the first book in the Lark Ba detective series.
Across the Floor
Luc Waldon always figured he knew what his passion was: football. He lives it, he breathes it—and he thinks
he has what it takes to go all the way to the NFL. So when his football coach orders him to sign up for contemporary-dance classes to improve his game, Luc's less than thrilled. When he realizes that dance might actually be his true passion, he faces a tough decision. Is he willing to leave behind the field and a real shot at professional sports, and disappoint his parents, his coach and his teammates, in order to pursue a new dream?

Gatekeeper
A month after solving her first murder (and almost getting killed in the process), Maggie Johnson and her soul brother Serge Popov are hoping for some peace and quiet to figure out…well, everything. But the dead wait for no one. Especially a dead guy like Kent Meagher. He was every parent's dream, the kind of good kid who excelled at school, and never caused trouble. And he was the kind of guy all the guys liked. Add in a hot factor that made him every girl's fantasy, and he was the least likely person to be murdered. So who tossed him off a cliff? Maggie's determined to find the killer but if she's not careful, she'll end up as dead as the soul she's trying to save.

The Not so Secret Case Files of Billy Vale, P.I.
Billy Vale is the best detective in the school. Of course, he's the only detective in the school, but that's beside the point. Whether he's dealing with a tricky client, dodging the school bully, or out-smarting the school's meanest teacher, Mrs. Smith, if there's a case that needs solving, then Billy's the kid to call!
Sleight of Hand
"Focusing on tough themes and subjects that will resonate with adolescents…this title will immerse readers; the writing is to the point and immediate, the print size large, and the cover darkly enticing."                               (School Library Journal 2015-10-01)
"Deen keeps her prose simple but the suspense clicking along in this brief novella. Javvan comes across as a nicely believable character, too flustered by his dilemma to think straight much of the time. She adds depth with Javvan's family, as his dishonorable act has earned him extra opprobrium. A brief but powerful look at a teen in trouble." (Kirkus Reviews 2015-09-15)
"A compelling story…Addressing issues of learning from making mistakes, the danger of making snap judgments about people, and the importance of standing up for oneself, Deen's Sleight of Hand encourages critical thinking and compassion between the pages of an exciting story of crime. She has done a beautiful job of relating to youth and getting "on their side" while subtly weaving in valuable life lessons that readers can take away and apply to their own lives…An entertaining addition to any young reader's library!" (CM Magazine 2015-09-25)
"It is easy to sympathize with Javvan…The repartee between the two boys [brothers Javvan and Sammy] is realistic and delightful…This feel-good story also demonstrates fallibility in the justice system."                           (VOYA 2015-10-01)
The problem for Javvan Malhotra was the same one most guys face. A chick. Tiffany. Who smelled like vanilla and tasted like chocolate. Now he's got a criminal record and a problem: get a job or violate his parole. When he gets a gig with a contractor named Kevin, Javvan figures life's finally on an
upswing. Too bad Kevin's running a theft ring and he's given Javvan one choice. Help steal or he'll make sure Javvan ends up back to jail.
Burned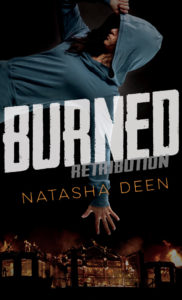 Guardian
Josie Smith's life went up in smoke. Literally. Everyone and everything she ever loved burned in a fire—one set by a crooked cop. To survive, Josie's been living under the radar as a homeless kid. For the last year, she's been trying to find a way to knock the cop off her hero's pedestal and put her on the other side of the prison bars. Her salvation and the key to the cop's undoing seems to lie in a girl urban climber, a hacker, and a privileged rich boy. Trust and teamwork isn't come easily—in fact, it's not coming at all—but if Josie can't find a way to make the team work and find justice for her family, she just won't be burned. She'll be scorched. Download the teacher's guide here.
Guardian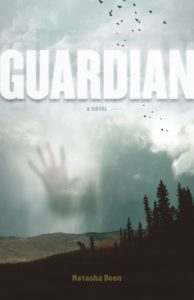 For seventeen-year-old Maggie Johnson, transitioning the dead isn't hard.  What's tough is surviving the insults and pranks of Serge Popov, high school thug and the dumbest jock to ever set foot in Dead Falls, Alberta.  When she finds him dead from alcohol poisoning and later discovers his spirit trapped in her room, she figures it's a case of divine justice. Let the jerk rot.  But someone—or something—has a different agenda.  If Maggie doesn't help Serge cross over, she'll die at the hands of the otherworldly entity that's taken an interest in the deceased bully. As she digs into the circumstances of Serge's death, now classified a murder, she'll uncover the secrets hidden by the world of the living and the wonders revealed by cities of the dead—if her investigation doesn't kill her, first.
At Dock's End
Three hours after accepting the case of Cyril Tethers, teen detective Briscoe and Boots find themselves standing on the rainy docks of the Thames, watching as their client's body is pulled from the murky water.  In 1895 London, the death of the fashion designer is their biggest case—and the one that can cost them.  If high society finds out the terrible secrets Cyril was hiding, the scandal will leave his widow and her children destitute.  As the sleuths race to catch the killer and protect their client's family, Boots discovers a shocking secret of his own. Now, he must make the ultimate choice: sacrifice his integrity for self-preservation, or lose everything he loves in the name of justice. Buy it here.
 The True Grime Series

(A P&E Top Five Pick for 2011 YA Book)
Grime cop and teen fairy Pepper Powder lives for one thing: protecting the human species from magical zealots who seek to eradicate them with Violent Illness of Unusual Resistance and Strength (humans call them "viruses," but their mistake is understandable.  The very young often get their words wrong.).  When a terrorist leader releases a necrophage bomb, it not only decimates Grime headquarters, it turns Pepper into the magical world's first fairy amputee—but she's not going to let a little thing like a missing leg stop her.  To catch her criminal, and prevent him from unleashing a V.I.U.R.S in one of the human world's biggest shopping centers, West Edmonton Mall, she goes undercover as a human.  But once Pepper's theories of humanity collide with the reality of bullies, cliques, and environmental destruction, will she still believe humanity's worth saving?Available at Chapters, Barnes & Noble, & Amazon .
True Grime 2: Angel Maker 
For the last two years, human Aponi Runningbear has been training to be part of Grime, the magical police division tasked with protecting humanity from SOAP terrorists. But things aren't going well. She's barely keeping up with her studies, failing the physical component, and her Generalized Anxiety Disorder is making her bad days even worse. When her team is given the chance to find a missing coworker and stop SOAP from producing a DNA-altering drug that's killing humans, Aponi grabs hold of the chance to show she's meant for Grime. But as the investigation heats up, she's forced to deal with the tormentor from her past, dead bodies, and the certainty that SOAP's going to win this battle. Humanity's dying, Grime's in trouble, and she's failing…does a foster kid really have what it takes to save the world and herself? Available at Chapters, Barnes & Noble, & Amazon